The Eastridge Food Pantry's mission is to provide food to families and individuals in need in Lincoln.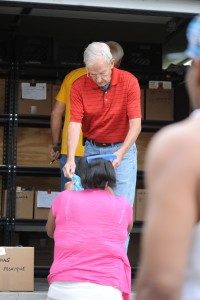 It is operated as a local outreach program by churches in southeast Lincoln.
The Pantry receives financial support and food donations, as well as volunteer assistance, from other churches, including: First Evangelical, Aldersgate United Methodist, First Covenant , Good Shepherd Presbyterian, Heritage Presbyterian, the Unitarian Church, Order of the Red Grail, and Vine Congregational.
Our pantry is open on Wednesdays, 4-6pm and Sundays, 2-4pm. An appointment is required. Please contact our office to make an appointment.
CLICK HERE TO VIEW THE NON-DISCRIMINATION STATEMENT.