We have some exciting news!
We are moving back to in-person shopping! To make an appointment please call 531-254-5405. You will need to leave a message with your contact information so a Pantry volunteer can call you back and get you scheduled.
A few things you should know:
* We will only be allowing 3 shoppers at a time inside the pantry. To accommodate this we will be scheduling shoppers in 15 minute time slots. Please do not enter the pantry before your shopping time. Please arrive on time. You will only be able to shop during your 15 minute time slot. Late arrivals will not be able to be accommodated.
*You will be required to sanitize your hands upon entering the Pantry. You will also be required to wear a mask the entire time you are inside the pantry.
We will also be offering a limited drive-thru option. We will have pre-packed boxes available for families who do not make appointments to come in and shop. Substitutions, special requests, and frozen/refrigerated items will not be available. Please pull into the drive-thru and honk if there is not a volunteer outside to greet you.
Pantry hours will stay the same:
Sundays from 1-3:00
Wednesdays from 4-6:00
Please continue to check our Facebook page for updates and other resource information.
Thank you for all your support!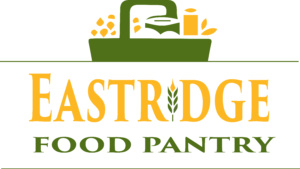 The Eastridge Food Pantry's mission is to provide food to families and individuals in need in Lincoln.
It is operated as a local outreach program by churches in southeast Lincoln.
The Pantry receives financial support and food donations, as well as volunteer assistance, from other churches, including: First Evangelical, Aldersgate United Methodist, First Covenant , Good Shepherd Presbyterian, Heritage Presbyterian, the Unitarian Church, Order of the Red Grail, and Vine Congregational.
CLICK HERE TO VIEW THE NON-DISCRIMINATION STATEMENT.