Drive-thru and in-person shopping are available every Wednesday from 4-6:00 pm and on Sundays from 1-3:00 pm. No appointments are necessary for drive-thru pickup. However, appointments are necessary for in-person shopping.
Shoppers request appointments by:
· Calling 531-254-5405 and leaving a voice message. The message is sent to epcpantry@gmail.com and a volunteer will contact you soon.
· Emailing epcpantry@gmail.com to request a shopping appointment.
· Using the sign-up link: https://southwoodlutheran.ivolunteer.com/epcps22
Please note: You can only sign-up one household at a time using the link.
Appointments
· Day-of appointments must be created or requested via email or phone prior to 11:00 am on the days the pantry is open.
· 15 minutes to shop in the pantry
· Not allowed into the pantry until scheduled time
If Lincoln Public Schools close due to weather, the pantry will also be closed.
Please continue to check our Facebook page for updates and other resource information.
Thank you for all your support!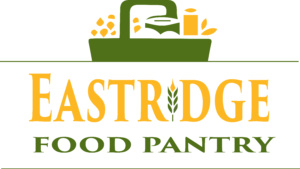 The Eastridge Food Pantry's mission is to provide food to families and individuals in need in Lincoln.
It is operated as a local outreach program by churches in southeast Lincoln.
The Pantry receives financial support and food donations, as well as volunteer assistance, from other churches, including: First Evangelical, Aldersgate United Methodist, First Covenant , Good Shepherd Presbyterian, Heritage Presbyterian, the Unitarian Church, Order of the Red Grail, and Vine Congregational.
CLICK HERE TO VIEW THE NON-DISCRIMINATION STATEMENT.