Note: The Eastridge Food Pantry will suspend operations due to Covid-19 concerns. Our last distributions will be on Sunday April 5th and Wednesday April 8th.
We plan to resume operations as soon as possible, so please continue to check our Facebook page  or updates and other resource information.
Thank you for all your support! Stay safe, stay healthy!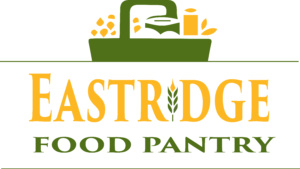 The Eastridge Food Pantry's mission is to provide food to families and individuals in need in Lincoln.
It is operated as a local outreach program by churches in southeast Lincoln.
The Pantry receives financial support and food donations, as well as volunteer assistance, from other churches, including: First Evangelical, Aldersgate United Methodist, First Covenant , Good Shepherd Presbyterian, Heritage Presbyterian, the Unitarian Church, Order of the Red Grail, and Vine Congregational.
CLICK HERE TO VIEW THE NON-DISCRIMINATION STATEMENT.