"Thank you for making me so wonderfully complex!
Your workmanship is marvelous-how well I know it." (Psalm 139:14 NLT)
Come join us at Hope Renewed Group to find those who believe in you and love you.
These words by Henry Drummond, an 1800's Scottish Evangelist, writer and lecturer, explain some of the results of the Hope Renewed Group at Eastridge Presbyterian Church.
Love sees the bright side, puts the best construction on every action. If we try to influence or elevate others,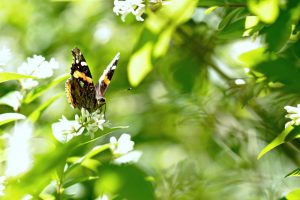 we shall soon see that success is in proportion to their belief of our belief in them. For the respect of another is the first restoration of the self-respect a woman has lost; our ideal of what she is becomes to her the hope and pattern of what she may become. (Hope Renewed Group members believe in each other.)
This faith moves mountains of inertia in other people. It pulverizes prejudices and impossibilities. This faith is the fruit of God's Gracious Spirit that sweetens a sour world. It replaces suspicion and distrust with friendship and hope and good cheer. Faith of this caliber comes from God. If we lack it we must ask for it. He urges us to come boldly requesting good gifts from Him (Luke 11:9-13). He does bestow His gracious Spirit on those who request His presence and are prepared to cooperate wholeheartedly with His commands (Acts 5:32). He will not withhold any good thing from those who seek His faith in sincerity. He is faithful.(Hope Renewed Group prays together.)
When people are hurting, they need simple truth, not simplistic truth. It's not enough to tell someone to pray, read the Bible, or go to church. You have to help them know how to make changes in their lives.
THIS is what Hope Renewed does! Join us on the 1st and 3rd Tuesdays at 7:30 pm for Hope Renewed Group or come at 6:00 for our Bible Study too.
Comments from members of the group:
This morning as I woke up I stumbled to the coffee pot and then curled back into bed for just a moment or two….singing birds, smell of coffee and my bible next to me.
As I laid there quietly I was pulled into the sound of silence. Silence that gave me time to truly hear what my heart was speaking. To truly feel the abundance of blessings God has offered me. Through the storms of life God has left me whole and strong. I am in awe of his greatness. When I turn to him in times of need and Joy he is there…. He does not forsake, he does not turn away, he does not judge, he wants to be in relationship with me! He desires me to be in relationship with him. It is through him that I find strength to live my life fully. Thank you Jesus for helping me continue to be in AWE of all things great and small. The simple pleasures of living a life filled with the grace and forgiveness of our Father.

What a blessing you have been to these women (Hope Renewed Group), and to me to know that you turned a hope of a ministry that God showed to me into a full-fledged ministry and have meant so much to so many. You put so much of yourself into this and we are all so blessed. ~Lori
This group has been a "God-send" to me. ~Roxanne
I was very touched by this group and know that God led me directly to you at a time when I needed "hope" the most! Each one of you has a very special place in my heart! Hope Renewed helped me tremendously!            ~ Anonymous
I always love the thoughts and insights that I take home from Hope Renewed. They are so helpful, as they are reality-checks for me, spoken revelations of my sub-conscious thoughts and personality, or simply just new wisdom that strengthens! ~ Anonymous
God has given me so many Christian sisters to love. Your encouraging and kind words along with your prayer are just what I needed. My faith has grown so much over the last couple of years. Dee
I am feeling blessed to have landed in a group where I feel such care and support. I have hit that point in the process where at times I just feel so lost and alone and in disbelief that the person I cared most about in the world would treat me with such disrespect. I know the pain and hurt are a part of the healing process and I will get through this. My hope is I emerge through this time of change and transition with a stronger relationship with my Heavenly Father, a greater love for myself, and the awareness that I am a good person with a lot to offer others. Lea
Read on to see the unique way Hope Renewed Group ministers to its members:
The Introduction to Job in "The Message" translation of the Bible is awesome.
It is not suffering as such that troubles us. It is underserved suffering.
     Almost all of us in our years of growing up have the experience of disobeying our parents and getting punished for it. When that discipline was connected with wrongdoing, it had a certain sense of justice to it: When we do wrong, we get punished.
     One of the surprises as we get older, however, is that we come to see that there is no real correlation between the amount of wrong we commit and the amount of pain we experience. An even larger surprise is that very often there is something quite the opposite: We do right and get knocked down. We do the best we are capable of doing, and just as we are reaching out to receive our reward we are hit from the blind side and sent reeling.
The above explains some of what happens to us in divorce. Below is how most people handle friends suffering from divorce.
       The moment we find ourselves in trouble of any kind – sick in the hospital, bereaved by a friend's death, dismissed from a job or relationship, having to dissolve a relationship, depressed or bewildered – people start showing up telling us exactly what is wrong with us and what we must do to get better. Sufferers attract fixers the way roadkill attracts vultures. At first we are impressed that they bother with us and amazed at their facility with answers. They know so much? How did they get to be such experts in living?
The words below tell so well what we do in Hope Renewed:
      Instead of continuing to focus on preventing suffering – which we simply won't be very successful at anyway – perhaps we should begin entering the mystery and looking around for God. In other words, we need to quit feeling sorry for people who suffer and instead look up to them, learn from them, and – if they will let us – join them in protest and prayer. Pity can be nearsighted and condescending; shared suffering can be dignifying and life-changing. As we look at Job's suffering and praying and worshiping, we see that he has already blazed a trail of courage and integrity for us to follow.
     In the course of facing, questioning, and respecting suffering, Job finds himself in an even larger mystery – the mystery of God. Perhaps the greatest mystery in suffering is how it can bring a person into the presence of God in a state of worship, full of wonder, love, and praise. Suffering does not inevitably do that, but it does it far more often than we would expect. It certainly did that for Job.