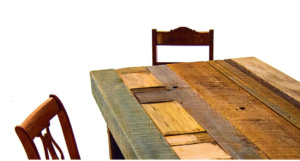 Finding our Faith Stories
A Small Group Experiment for Lent
Why do I go to church?

Why am I a Christian?

What are some of my doubts?

(How) Has Christian community changed my life?
This year during Lent, we challenge you to talk about your faith.
Scared? Yes, Presbyterians are a often little shy when it comes to speaking about our personal faith. And that is ok. And yet, as God's shy people we need to learn to share our stories in ways that are both meaningful and authentic.
This is the idea behind our Small Group experiment for Lent:
We invite you to meet in a faith sharing group -- with the dual goal of helping you identify and articulate your personal faith stories while connecting with others in their faith journey.
For the six weeks of Lent, with 6-8 others. Are you in? Sign up here! 


Bistro Theology: Open Conversation about Stuff That Matters
Bistro Theology is a gathering space for people of all faith and non-faith backgrounds to come together and respectfully dialogue and question over life, spirituality, culture and society.
Join us on the last Monday each month at the Piedmont Bistro for Faith, Drinks, Discussions and Questions.
Next meeting date:
February 26. 7-9 PM