Table Talk: Theology on Thursday
Book Study: The Year of Living Biblically
Starting Thursday, September 7, 12:00 pm
Bring your brown bag lunch and join us around the Table. This Fall we'll read
The Year of Living Biblically — One Man's Humble Quest to Follow the Bible as Literally as Possible, by A.J. Jacobs
What would it require for a person to live all the commandments of the Bible for an entire year — not just the better-known moral laws, like being honest and tithing, but also the obscure and unfathomable ones, like not mixing wool with linen in his clothing?
That is the question that animates A.J. Jacob's hilarious, quixotic, thought-provoking account of someone trying  to live the Bible to the letter.
This Fall, we'll read this beautiful memoir, and let it challenge us to read even familiar texts with a fresh look.
Thursdays 12-1 pm
September 7 Introduction
September 14 Ch. One and Two (pp.15-90)
September 21 Ch. Three and Four (pp. 91-150)
September 28 Ch. Five and Six (pp. 151-204)
October 5 : No Class
October 12 Ch. Seven and Eight (pp. 205-252)
October 19 Ch. Nine and Ten (pp. 253-300)
October 26 Ch. Eleven and Twelve (pp. 301-332)
---
The Protestant Reformations
Starting Tuesday, September 19, 6:30-7:30 pm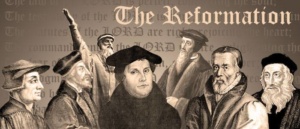 The year 2017 marks the 500th anniversary of the Reformation.
While we usually speak of 'the Protestant Reformation', this watershed event was far from being a singular event that happened in a vacuum.
We will study the different aspects of "the Protestant Reformations", guided by a Donald McKim's study** by the same name. It introduces the different strains of the Protestant Reformations in a very basic way, and sheds some light on their backgrounds. A special focus will be on dividing theological issues where each of the traditions has unique views. In a final session we'll look at the Reformations today.
In the words of the writer William Faulkner, "The past is never dead. It's not even past."
Whether you're a history buff or simply a curious beginner – please join us!
September 19 Martin Luther and the Lutheran Tradition
September 26 John Calvin and the Reformed Tradition
No class on October 3
October 10 Anabaptism and Anglicanism
October 17 Dividing Theological Issues
October 24 Reformations Today
** Study materials are available at the church.
---
Wednesday Night Study
Sabbath in the Suburbs
Wednesdays, 6:00-7:15 pm
"Life felt like a 500-piece jigsaw puzzle with 600 pieces."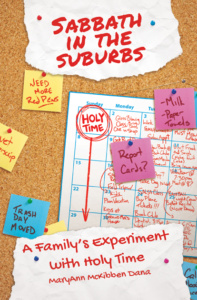 So writes MaryAnn McKibben Dana in the introduction of her book. As she considered her family's frenetic suburban existence—a relentless list of work, errands, carpool, dishes, e-mail, bills, yardwork—she knew something had
to change.
Join our Wednesday Night Book Study from 6:30-7:30.
Study led by Melodie Jones Pointon and Donna Gustafson.
Sign up now in the office.
---
Bistro Theology:
Faith. Drinks. Conversation. Questions.
Every last Monday of the Month,
7 PM – 9 PM

Join us, again or for the first time, for an open conversation about stuff that matters over some good food or beverage of your choice.
Bistro Theology is a gathering space for people of all faith and non-faith backgrounds to come together and respectfully dialogue and question over life, spirituality, culture and society. No agenda, no catch, no debates or shouting matches. But a celebration of our community and how we can challenge and learn from each other.
The format is simple: a beverage, conversation, and God. Everything is up for discussion, no assumptions, no barriers to entry. If you are going to get upset because someone questions something that is important to you maybe this isn't for you, but if you think that whatever might be true ought to be able to stand up to being questioned, maybe it is.
Join us at the Piedmont Bistro for Faith, Drinks, Discussions and Questions.