Bistro Theology: Open Conversation about Stuff That Matters
Bistro Theology is a gathering space for people of all faith and non-faith backgrounds to come together and respectfully dialogue and question over life, spirituality, culture and society.
Join us on the last Monday each month at the Piedmont Bistro for Faith, Drinks, Discussions and Questions.
Next meeting date:
April 30. 7-9 PM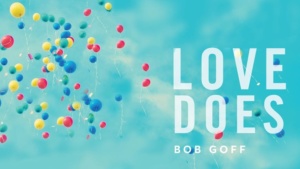 Love Does - an Adult Small Group Study
In Love Does, a five-session, video-based small group study, you will discover the whimsy of New York Times best-selling author Bob Goff through a sometimes humorous, thought-provoking, meaningful lesson that makes faith in God simple and real.
A study guide will be provided for a small cost.
Mondays, 6:30 at Eastridge Presbyterian Church